The Barcelona midfielder has attempted to calm the rift between himself and the Real Madrid defender, and insists that there is no reason why the two could not one day be friends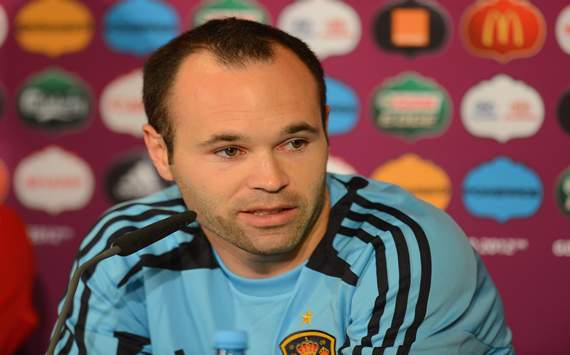 Barcelona
star
Andres Iniesta
has revealed that he holds no hatred towards
Real Madrid
defender
Pepe
.
The pair were surrounded by controversy because of a verbal row after the 2-2 Clasico draw earlier this season, but when questioned whether or not the two can see past their differences, Iniesta responded in a positive manner.
"I can be friends with him, why not?" he told SportYou magazine.
"There was a point in time when I said what I thought of him, I did not like him, but now, why not?"
The Spain international also played down the on field tension between Lionel Messi and David Villa and spoke about the differences between the Blaugrana and Madrid in relation to their respective youth systems.
"What we have seen are things that remain on the field. These things happen at all workplaces," he added.
"Every club is different. I've been fortunate to be where I am, and what matters is that people trust the cantera. Otherwise, it is not worth it."