Malaysia supremo, Datuk K. Rajagobal verified that the friendlies against Hong Kong and Bangladesh are "must win" games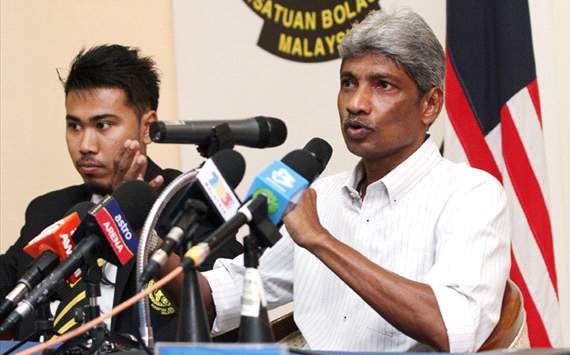 A day after stern words from Football Association of Malaysia's (FAM) number 2, Tengku Abdullah regarding Malaysia's poor displays, Datuk K. Rajagobal labelled the friendly matches against Hong Kong (14 Nov) and Bangladesh (20 Nov) as must win games for the Malayan Tigers.
"Definitely, we must win to boost morale and confidence of the players," he told reporters after delivering a motivational talk to 50 children of Felda settlers who were picked to join an educational trip to Tan Sri Vincent Tan's Cardiff City Academy in Wales.
The Malaysia chief also confirmed that he will only submit his final squad of 22 players a day before an integral derby against Singapore on November 25.
On Tengku Abdullah's strong message yesterday, Rajagobal told Utusan that he had no choice but to field second stringers due to injuries suffered to the first team players.
Rajagobal has recently came under-fire from local football fans who were frustrated with Malaysia's defeats to Vietnam and Thailand.
-FROM GOAL.COM