Continuing on his return to Turkey, the star covered numerous bases in a television interview, which also included him discussing his heritage, his hunger to win and El Clasico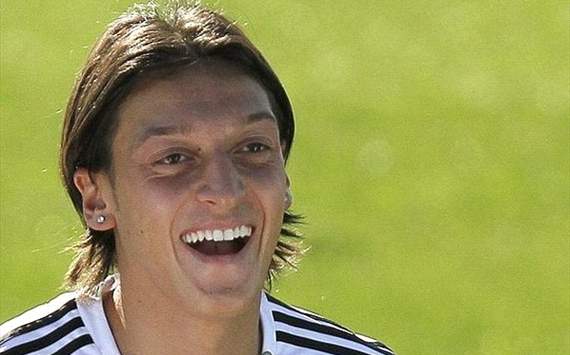 Real Madrid midfielder Mesut Ozil has revealed that coach Jose Mourinho has flourished into a father figure in his footballing career.
Speaking in an interview with NTVSpor on Sunday, the 23-year-old professed that he looks up to the former Chelsea and Inter boss in a paternal manner.
"Mourinho is [like] a father to me," said Ozil. "He is a great teacher, a strong character and a caring coach to all of his players."
Ozil's decision to pledge his international allegiance to Germany angered many Turkish supporters.
However, he openly admits that he has greatly enjoyed his experience in going back to revisit his motherland, while adding he possesses strong friendships with other Turkish footballers.
"I have good relationships with Turkish team-mates Arda Turan, Hamit Altintop and Nuri Sahin," he continued. "I knew Hamit from my Schalke days. He's like a elder brother.
"I had great days in Turkey. Seeing my relatives and friends was great."
Ozil also confessed that he was not comfortable with facing Turkey in the Euro 2012 qualifiers earlier this year, and that in an ideal world, both teams would progress into the finals of the tournament in Poland and Ukraine.
"I didn't want a match in Euro 2012 qualification with Turkey," he admitted. "My wish was both teams featuring in the Euro 2012 finals."
The attacking midfielder then concluded by discussing his aspirations for next year, which include lifting trophies for both club and country, while dismissing the Clasico defeat to Barcelona a fortnight ago.
"I want to win trophies with both Germany and Real Madrid in 2012," said Ozil.
"[The] bad result against Barcelona came as a result of bad luck, but we are leaders in La Liga now, and we are three points clear."